DEALS DONE – Gone in 60 days!!
27 June 2011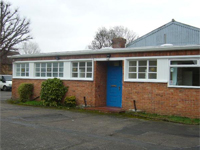 In April this year DB Real Estate where brought in to market two vacant industrial units at Robin Hood Works, Woking which had been empty for some time and the landlords were keen to find tenants as soon as possible and so DB Real Estate where instructed to act as joint sole agents by the landlords, Glen House Estates.
After approx. 60 days of being appointed both units were let or under offer Robin Hood Works is now fully occupied.
Robin Hood Works provides smaller industrial units available on flexible terms and the two units let, numbers 1 and 4, were 2,223 sq ft and 2,944 sq ft respectively. A rent of £8.00 per sq ft was being quoted.
This is further evidence that the commercial property market is not as bad as some would suggest! If you want to make things happen, call DB Real Estate.
For further information regarding Robin Hood Works please contact the Woking office of DB Real Estate on (01483) 340000.