"Green" light for WWF-UK headquarters in Woking
3 March 2011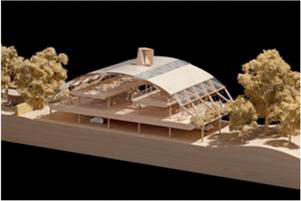 WWF-UK (the World Wide Fund for Nature) has obtained planning approval for its new 39,000 sq ft (3,600 sq m) ultra green, sustainable headquarters, to be built on the Brewery Road car park site, in Woking.
The environmentally intelligent building will incorporate an eye catching timber arched roof and it will provide a new purpose-built headquarters for WWF-UK, when it moves out of its existing offices in Godalming.
The plan is for WWF-UK to be able to showcase its work through the building itself, which will incorporate many state of the art sustainable building techniques and the building will also incorporate a visitor's centre.
WWF-UK will be looking to develop the site during 2012/13. For further information
please contact the Woking office of DB Real Estate on 01483 340000.